Studies have proved that indoor air can be upto 10 times more polluted than outdoor air. In a conditioned space, since the free passage of air is limited, with inadequate fresh air ventilation it produces an environment with relatively high levels of contaminants, bacteria, fungi, dust etc.
Over last 15 years, our knowledge of risk to public health due to poor air quality has increased drastically and so has over recent initiatives in the area of air management.
Poor air quality leads to an increased incidence of health related symptoms, which in turn can lead to increase in absenteeism and loss of productivity.
At Blue Star we have a range of services to offer, starting from an Indoor Air Quality Audit, certified by Indoor Air Quality Association (IAQA-USA), recording the trends of the IAQ parameters, Duct Cleaning Services certified by National Air Duct Cleaners' Association (NADCA), USA, analysing the conditioned space and finally recommending the desired solution.
We also have range of products which can maintain High Indoor Air Quality. Those are as below:
nd relative humidity. Fan speed switches automatically between silent and low-speed.
UVC Emitters:
It is used in AHUs and indoor units. The X mount UVC Emitter is installed making a one inch penetration into the duct wall and running the light across the width of the duct. The UVC energy will cook off mould and eliminate organic build up.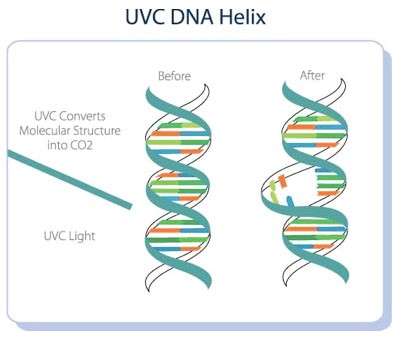 Benefits:
Kills or inactivates surface and air borne micro-organisms that trigger ailments, also eliminates associated odor. Continuously cleans coils, drain pans, plenums and ducts, reducing costly cleaning programs Lowers HVAC energy costs by improving heat transfer and increasing net cooling capacity Improves general IAQ for better productivity and less absenteeism.